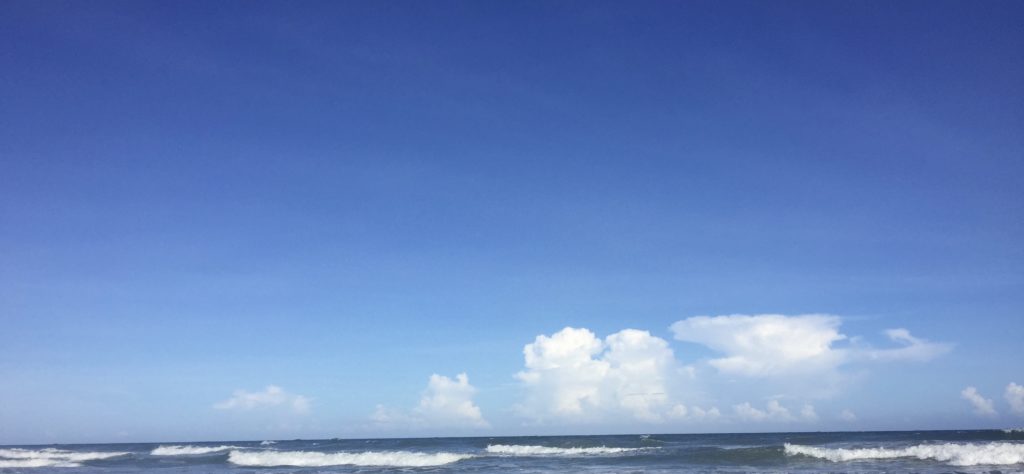 Our first tour of the summer had us rambling across North Carolina, starting with a few days on the Outer Banks. The Steel Wheels played the Ocrafolk festival on Ocracoke Island, where we were able to grab some beach time.
We have fond memories of our times on Ocracoke years ago, and visiting some of the same places gave us a chance to reminisce. More than once we uttered the words, "Norah would have loved this so much." She loved water and the ocean and would spend hours happily playing in the waves.
From the Outer Banks, we made our way across NC to Southwest VA, where we stayed with our dear friends at Blue Willow Grazers. They are building a beautiful life for themselves and their 4 girls on a small farm where they raise grass fed beef cattle using progressive pasturing techniques. They even put us to work moving the cattle to new pastures, which put Peggy way out of her comfort zone (her comfort zone is anywhere there is no chance of meeting a snake). But L felt right at home and yelled at the cows and mucked through the creeks with the rest of the girls.
From there it was back to work, with the Steel Wheels finishing out the weekend with a few shows in VA and back in NC. We were gone 11 days, giving us a good taste of being on the road. We are glad to be back home but we're looking forward to some more adventures later in the summer, with more festivals and road trips on the horizon.