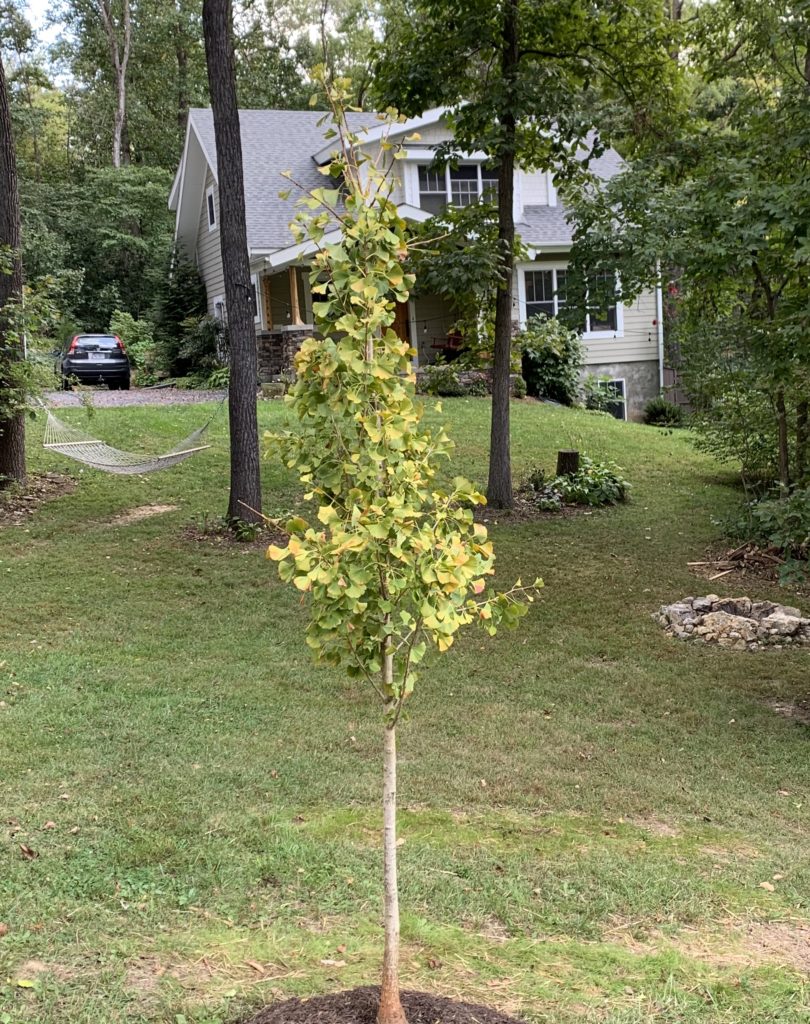 After our summer of travel, we are home and transitioning back to school and work life. Yesterday was the 5 month anniversary of Norah's death. A second ago, a lifetime ago. Time goes in fits and starts.
During Norah's 3 week illness, we would sit by her side and tell her about the world outside. Early April in Charlottesville is a beautiful time, with cherry trees and redbuds just starting to bloom. We would mark the days by telling her which trees had started leafing out. The courtyard where Peggy and I ate lunch on warm days was ringed by ginkgo trees, and we became fascinated by these singular trees. One of the oldest trees, with fossils dating back 270 million years, Ginkgo Biloba is the only species in it's division, meaning every other member of its genus, family, order, class, and division are all extinct. But due to its beauty and usefulness, humans have cultivated it and planted it all over the world. It does well in urban areas, being remarkably resilient against pollution and pests. There is one in front of the Rotunda at UVA that was planted 150 years ago. It was a good destination to walk to and sit under when we needed a break from the hospital.
While we sat with Norah, we tried to think of ways we would encourage her on the long road ahead. We gathered songs, poems, and stories of resiliency and courage. The Ginkgo was going to be our symbol of resiliency and struggle for life through adversity. Yesterday we planted one in her memory, generously donated by friends who are now wishing some of that resiliency for us.