We had one week to travel from White Sulphur Springs, MT to Durango, CO to meet up with The Steel Wheels for one more festival. Draw a (slightly curvy) line between those 2 cities and you hit some of the most iconic national parks in the country, as well as remote and beautiful stretches of highway. We started with Yellowstone, the first and most famous. Of course, we went in July, and that happens to be the time everyone goes. So along with observing some truly remarkable natural wonders, we also observed masses of people crowding the boardwalks and clogging the narrow streets. But it is good to see people from all over the globe being inspired by the beauty and hopefully learning something about the world and themselves. The park focuses on preservation, but also studies the interaction between the sapiens and the rest of the species that reside there.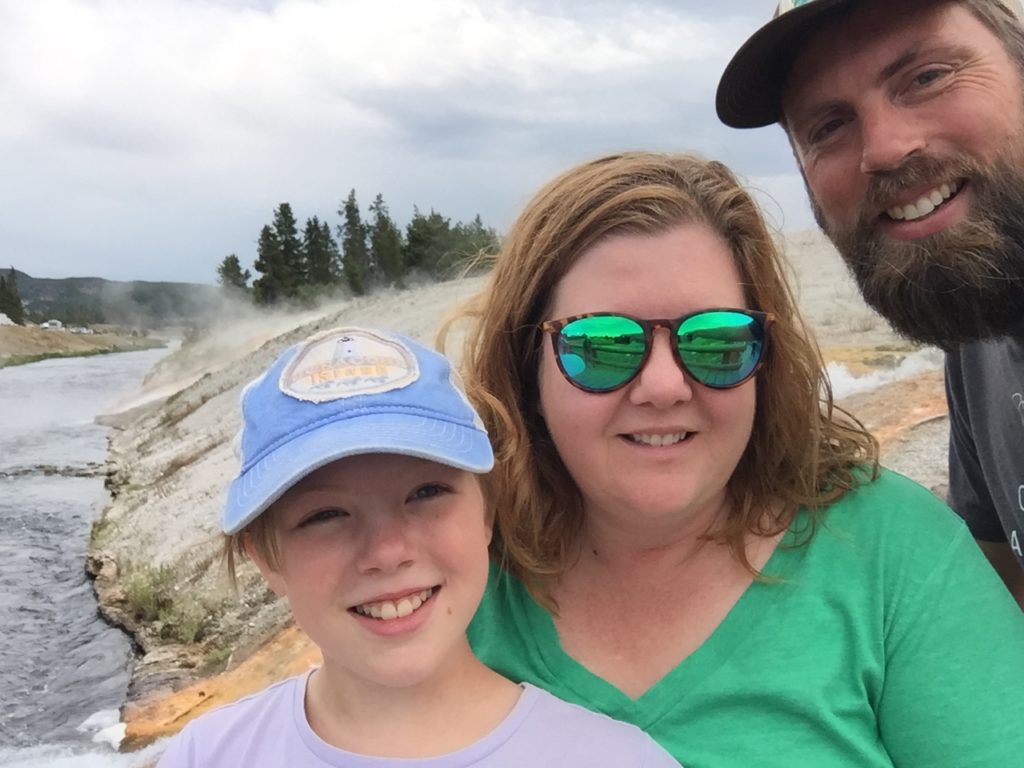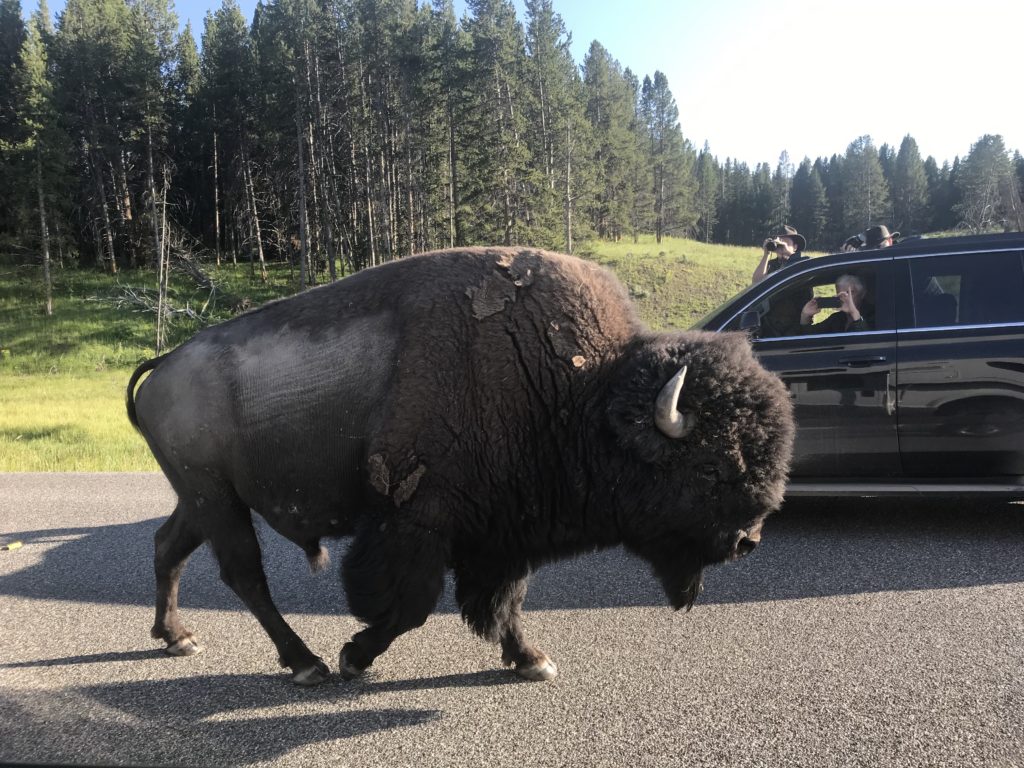 From there it was down the road to Grand Teton National Park. We particularly enjoyed String Lake, the most shallow and warm lake in the park (not actually warm), and the Lawrence Rockefeller Preserve. The visitor center and nature trail there emphasize the need for the human spirit to be rejuvenated by nature.
We also got the unique experience of staying on a working ranch just outside the park. We stayed with some new friends named Jerome and Chris, who brave the fierce weather year round in a log cabin and feed their cattle from a horse drawn sleigh in the snowy winters. We connected over a shared love of music and spent the evening trading fiddle tunes and singing songs.
Continuing South, we drove through the high sage flats of Wyoming, through the Flaming Gorge National Recreational Area, and into the aspen forests of Eastern Utah. We stopped in Arches just long enough to explore the visitor center and drive up to the first overlook. It was a little hot for much exploration, and we were running out of time to get to Colorado.
Upon arriving in Southwest Colorado, we met up with Eric's sister and explored Mesa Verde National Park. Mesa Verde was striking, not only in its natural beauty, but also in the tangible connection to a past civilization. This was one of many experiences that will, hopefully, stick in the mind of a 9 year old; a mind on the verge of great shifts of consciousness, as she attempts to make sense of her world and her place in it.
For 3 excruciating weeks last spring, our entire world was reduced to a single hospital room. In a sense the world ceased to exist as we all fought to bring Norah back out of that room. It seems an impossible task to fully enter back into the wide world with all its possibilities, with all the pain and joy it contains. Our lives will never be the same. For every happy moment we experience, there will be a ready thought of deep sadness and regret. We think of what she is missing. We think of what she would have become. We think of all that Norah and the world had to offer each other.
This trip is just a small step in making life livable for the 3 of us who emerged from that hospital room. It's hard to measure its value. At the very least, we were together, and our daughter saw her parents attempting to engage with a larger world.