We are driving a 20 year old V10 for thousands of miles around this country, past long coal trains and 300ft tall wind turbines as far as the eye can see. It's got me thinking about the resources we use. Is this trip a necessary or wise use of money, time, or fossil fuels? Even our fridge runs on propane, for goodness sake. We acknowledge our privilege in having the time, flexibility, and resources to undertake this crazy trip. We are operating on the assumption, and this is certainly not a forgone conclusion, that this experience is somehow replenishing our emotional reserves. A friend put it pretty wisely when she said we were entering our Red Wing festival with less emotional reserves than normal. And the same can be said for this trip. Any vacation can be stressful, and a road trip combined with a work trip can be over the top nerve wracking (especially when a certain husband likes to plan out gas stops so that the dashboard computer says "0 miles to empty"). But there is something about being on the move that seems to open possibilities in the mind. Change seems possible. And we sure hope that we are filling some reservoirs of memories and togetherness that will be much needed in coming years. We have been told, and we sure believe it, that this grief is a long road.
From Nashville we hauled out West, following The Steel Wheels from a Kansas City roadhouse to a lovely backyard concert in Kansas, to the world's largest rodeo, where the band remote broadcasted a short performance for Wyoming Public Radio.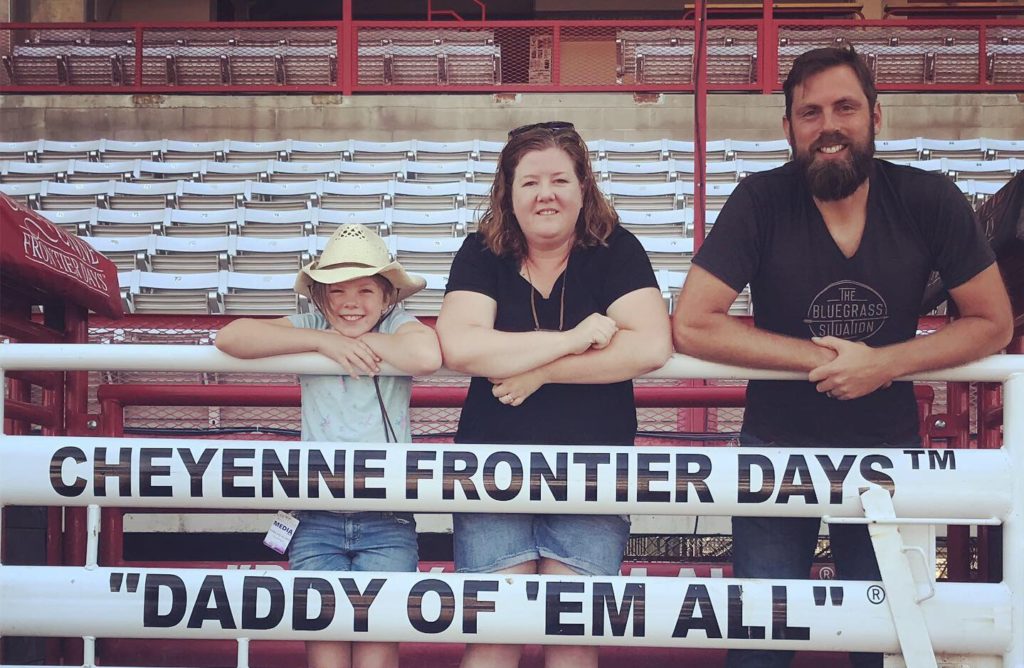 The last show of the week, and our furthest west destination, was the Red Ants Pants Music Festival in White Sulphur Springs, Montana. The event is an inspired and inspiring gathering that empowers working women and funds leadership training for young women.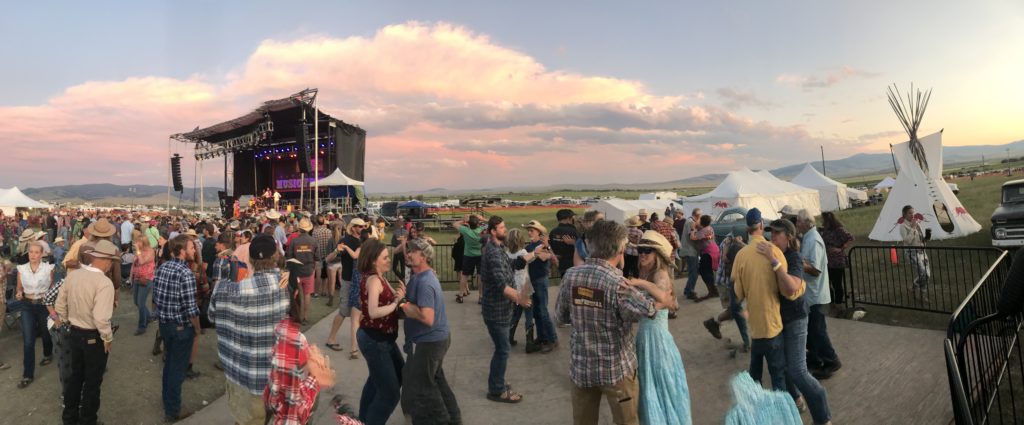 At the time of this post, we are solidly into week three and on the home stretch headed East. However, much of week two was spent off the grid in various national parks, so we have gotten a little behind. More posts to come on our journey of the areas of lesser cell coverage.